ADULT COOKING CLASSES/WORKSHOPS
---
​Vegetarian Series
Learn the art of meatless cooking in classes designed for healthful & flavorful eating!
Participants will work independently under the expert guidance of our talented chef to make
2-4 servings of each recipe on menu listed. Most dishes can be made VEGAN!


---
Sunday March 12th 4-6pm
​Sunday March 26th 4-6pm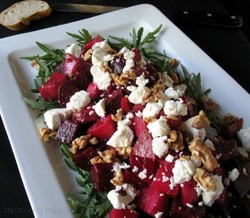 March Menu
Beet Salad with arugula, goat cheese and walnuts
Lentil & Mushroom Shepard's Pie
Spice-Poached Pears



​
---
​​Adults ~ $60/per class
Have a Gift Certificate? Please call 603-339-1664 or email kristen@culinary-playground.com to enroll in a class.

---
---
Deliciously Healthy
​Sunday April 23 ~ 4-6pm