School Vacation Classes

A few important details about cooking camp at The Culinary Playground....
* Our classes are HANDS ON! Kids make their own recipe start to finish. Most recipes produce 2-4 servings.
* If you are registering more than one child in the same camp - change the Quantity and add each child's name in the name field. A 10% discount is given when registering multiple children and will be credited back to the credit/debit card you pay with following registration.
* For multiple day camps, only the 1st day of camp will appear on the calendar, you are however registering for the duration of the camp, be it 3, 4 or 5 days.
* You will know your registration was successful if you receive a confirmation and a pay pal receipt.
* Camp Cancellation Policy - If you cancel at least 14 days prior to the start of class/camp your payment will be refunded. If you cancel for any reason within 14 days of the start of class/camp your payment is forfeited unless another student takes the spot.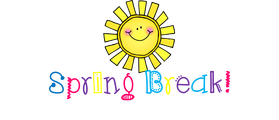 ---
10+ ~ 2-5pm ​
Mon 7/16 - Thurs 7/19 ($210) ~ Bake Shop
This week is so sweet!
Cakes, cupcakes, frostings and fillings.... cookies, quickbreads, brownies and bars!

6-10 yrs ~ 9:30am-12:30pm
10+ ~ 2-5pm ​
10+ ~ 2-5pm ​
Tues 8/7 - Fri 8/10 OR Tues 8/14 - Fri 8/17 ($210) ~ Homemade Pasta
Homemade pasta is so fun to make....and eat!
​We will make, knead and roll out a variety of pastas and ravioli and whip up some tasty sauces to accompany them! ​ ​

Age 8+ ~ 9:30am - 12:30pm
10+ ~ 2-5pm ​