Cooking Classes for Elementary School Age Kids
It is natural for kids at this age to become intrigued by foods they've never tasted. In our kids' cooking classes, we give kids a number of reasons why we use a particular ingredient, often times teasing their curiosity. Don't be surprised to see them eating things that you've never fed them, or trying things they have previously disliked!

We focus on recipes that are simple and sensible. Rather than throwing ourselves into losing battles, we want to set your child up for success, giving them recipes that they can accomplish and relate to. The idea here is to encourage confidence in the kitchen using ingredients they are familiar with. Positive reinforcement comes when they eat something they cook AND it tastes good.

We will stress kitchen safety, discuss eating habits with an assumption that we cook to eat healthy, and build on their previous kitchen experiences. Participation to encourage counting, following directions and estimating, as well as telling time, applying simple math skill and some reading will also be stressed.

Cooking skills that we will focus on are measuring (weight and volume), cutting, grinding, grating, peeling and separating eggs. Some kitchen tools we will use are the electric mixer, safety can opener, thermometer, measuring devices.



COOKING SERIES
---
In our 6 Week Cooking Class Series, kids will make recipes focusing on seasonal produce and regional dishes to include salads, entrees, snacks and sweet treats. Holidays that fall during the series will also be highlighted.
​
---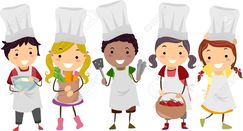 6 Week Series
To register; click on button below class and choose date of series start- this will register child for 6 week session.

$170 ~ includes apron


---
6-10 Year Olds ~ MONDAYS 4-5:30pm
SOLD OUT November 6th - December 11th
January 8th - February 12th
March 5th - April 9th


8-12 Year Olds ~ TUESDAYS 6:30-8pm
SOLD OUT November 7th - December 12th
January 9th - February 13th
March 6th - April 10th​

---
SWEET SATURDAYS
baking classes for kids 6 - 10 years old
​$38
Choose date desired from calendar

---
Saturday September 30th (10am-12pm)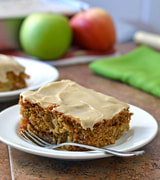 Apple Cake with Brown Sugar Frosting
---
---
SOLD OUT Saturday October 21st (10am-12pm)
---
SOLD OUT Saturday November 11th (10am-12pm)
---
​SOLD OUT Saturday December 9th (10am-12pm)
Saturday December 9th (1-3pm)

---
WORKSHOPS
---
Gifts from the Kitchen
Friday December 8th (4-5:30pm)
Sunday December 17th (4-5:30)
​