COUPLES COOKING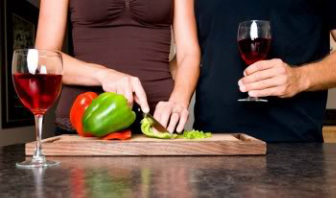 ​Grab your sweetheart, BFF, brother, auntie or neighbor and join us for a unique night out! Our cooking classes for couples are designed to offer a fun, hand's on cooking and learning experience for both the novice and the seasoned cook. Our expert instructors bring a wealth of experience to the table and create a warm, relaxed atmosphere where students feel comfortable to try new foods, techniques and tools. Class is limited to 4 couples (8 students) and each couple makes their own meal, start to finish. Class is 3 hours in length, which includes time to sit and dine after cooking.
​You are welcome to BYOB.
---
---
Asian Flavors
​Friday January 19th (6:30-9:30pm)
SOLD OUT Saturday January 20th (6:30-9:30pm)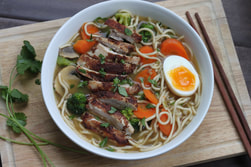 Kale Salad with Ginger Peanut Dressing
Sticky Asian Wings
Create - your - own Ramen Bowl
---
---
Sweethearts Steakhouse Dinner
SOLD OUT Friday February 9th (6:30-9:30pm)
SOLD OUT Saturday February 10th (6:30-9:30pm)
SOLD OUT Wednesday February 14th (6:30-9:30pm)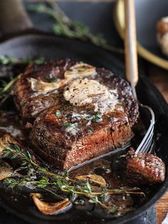 ​Classic Wedge Salad with Bleu Cheese & Bacon
Loaded Baked Potato
Pan Seared Steak with Porcini and Bleu Cheese Sauce
​
Brownie Sundaes
---
---
St.Patty's Day ~ Irish Fare
Friday March 16th (6:30-9:30pm)
Saturday March 17th (6:30-9:30pm)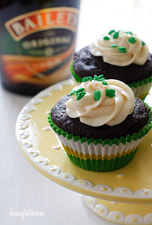 ​

Irish Stew with Lamb & Stout
Soda Bread
Stout Cupcakes with Irish Cream Frosting
Vanilla Porter Ice Cream Floats
​



---
---
Spring Fresh
Friday April 20th (6:30-9:30pm)
Saturday April 21st (6:30-9:30pm)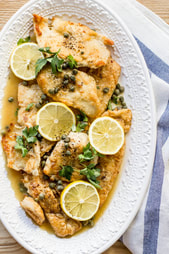 ​

Chicken Piccata
Duchess Potatoes
Lemon Roasted Asparagus
​Blueberry Crisp



---
---
​$160/couple. Please register for Quantity of 1.
​
Have a Gift Certificate? Please call 603-339-1664 or email kristen@culinary-playground.com to register for a class.