COUPLES COOKING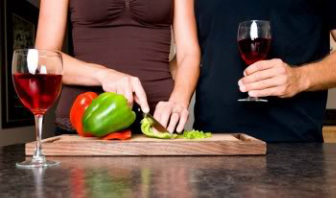 Grab your sweetheart, BFF, brother, auntie or neighbor and join us for a unique night out! Our cooking classes for couples are designed to offer a fun, hand's on cooking and learning experience for both the novice and the seasoned cook. Our expert instructors bring a wealth of experience to the table and create a warm, relaxed atmosphere where students feel comfortable to try new foods, techniques and tools. Class is limited to 4 couples (8 students) and each couple makes their own meal, start to finish. Class is 3 hours in length, which includes time to try all the dishes you create.
​You are welcome to BYOB.
---
---
New Englad Seafood Dinner
​SOLD OUT ​Friday June 9th (6:30-9:30pm)
SOLD OUT Saturday June 10th (6:30-9:30pm)
​Saturday June 17th (6:30-9:30pm)
---
Farmer's Market Fresh
​SOLD OUT Friday July 14th (6:30-9:30pm)
SOLD OUT Saturday July 15th (6:30-9:30pm)
​Saturday July 22nd (6:30-9:30pm)
---
French Bistro
SOLD OUT Saturday August 19th (6:30-9:30pm)
​Friday August 25th (6:30-9:30pm)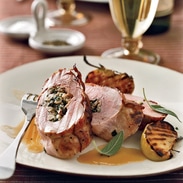 Mixed Green Salad with Pear, Baked Goat Cheese and Red Wine Vinaigrette
Stuffed Pork Tenderloin with Riesling Sauce
Dijon Roasted Potatoes
Mini French Bistro Apple Tarts
---
---
​$155/couple. Please register for Quantity of 1.
​
Have a Gift Certificate? Please call 603-339-1664 or email kristen@culinary-playground.com to register for a class.