Cooking Classes for Middle and High School Age
As our students skills expand, we focus on "why" foods are prepared the way they are, what history may exist behind the food or method of cooking and begin creating associations to which the children may relate. Delving into the science of cooking, we teach why food reacts the way it does it different situations and what the best approach is to obtaining the desired results.

While continuing to stress kitchen safety and healthy choices, we will challenge math skills by measurement (weight and volume), reading and understanding directions. Basic chemistry and biology of food reaction will begin to be introduced, such as what makes bread rise or why we choose different temperatures for different foods or methods of cooking.

Many opportunities for experimentation are offered at this level. Children are encouraged to experience different flavor and texture combinations and put their own spin on recipes. Some kitchen tools we will use are the electric mixer, safety can opener, thermometer, measuring and cutting devices.


COOKING SERIES
---
Tweens/Teens
Wednesdays 5:30 - 7:15 pm ~ March 22nd - May 3rd (no class Wednesday 4/26 for April Break)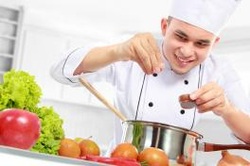 ​Spring flavors will come into bloom as we make recipes with early spring produce as well as holiday cooking for Easter and Cinco de Mayo in this 6 week course that focuses on food preparation, cooking methods and ingredient choices. On the menu are a variety of dishes from appetizers and entrees to desserts and snacks!

Age 10+
6 Week Series ~ $175 ~ Includes apron.
---

---
Age 8-12
Tuesdays 6:30-8pm ~ May 2nd - June 13th (no class 5/30)
---
SWEET SATURDAYS ~ 2017
Once a month, 2 hour baking classes for age 10+
---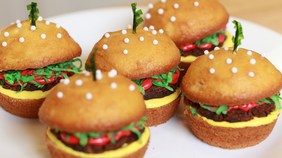 April Fool's Day Baking
Saturday April 1st (1pm-3pm)
​
Hamburger Cupcakes?
Fools your friends with these cupcakes in disguise :)
---
---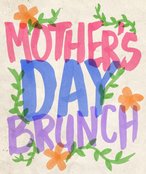 Baking for Mother's Day
Saturday May 13th (1pm-3pm)

Let the kids treat mom to a Mom's Day Breakfast feast!
We will make berry muffins and an a savory overnight breakfast casserole.
---
---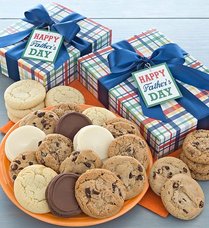 Saturday June 17th (10am-12pm)
Cookies for Dad!

Kids will love making a special treat for Dad; Mint Chocolate Chip and Oatmeal Cookies, wrapped up nicely, just in time for Father's Day!
​
---
---
Sweet Saturday Individual Classes ~ $38 Sweet Saturdays 3 Class Series ~ $110
Choose date desired from calendar Choosing April 1st will register child for 3 moth series
---
WORKSHOPS
​
Mother's Day Gifts from the Kitchen
Friday May 12th 6-7:30pm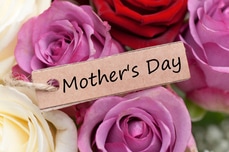 Homemade Gifts for Mom!
We don't want to give it all away...but kids will love making a sweet treat and a pampering product for Mom's special Day.
---
Gifts from the Kitchen. Kids Age 8+ ~ $32

---
Father's Day Gift from the Kitchen
Friday June 16th 6-7:30pm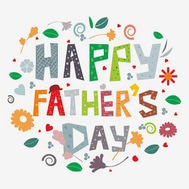 Dad's will love these special gifts made especially for them!
A sweet treat and some BBQ surprises!



​
---
Gifts from the Kitchen. Kids Age 8+ ~ $32

---